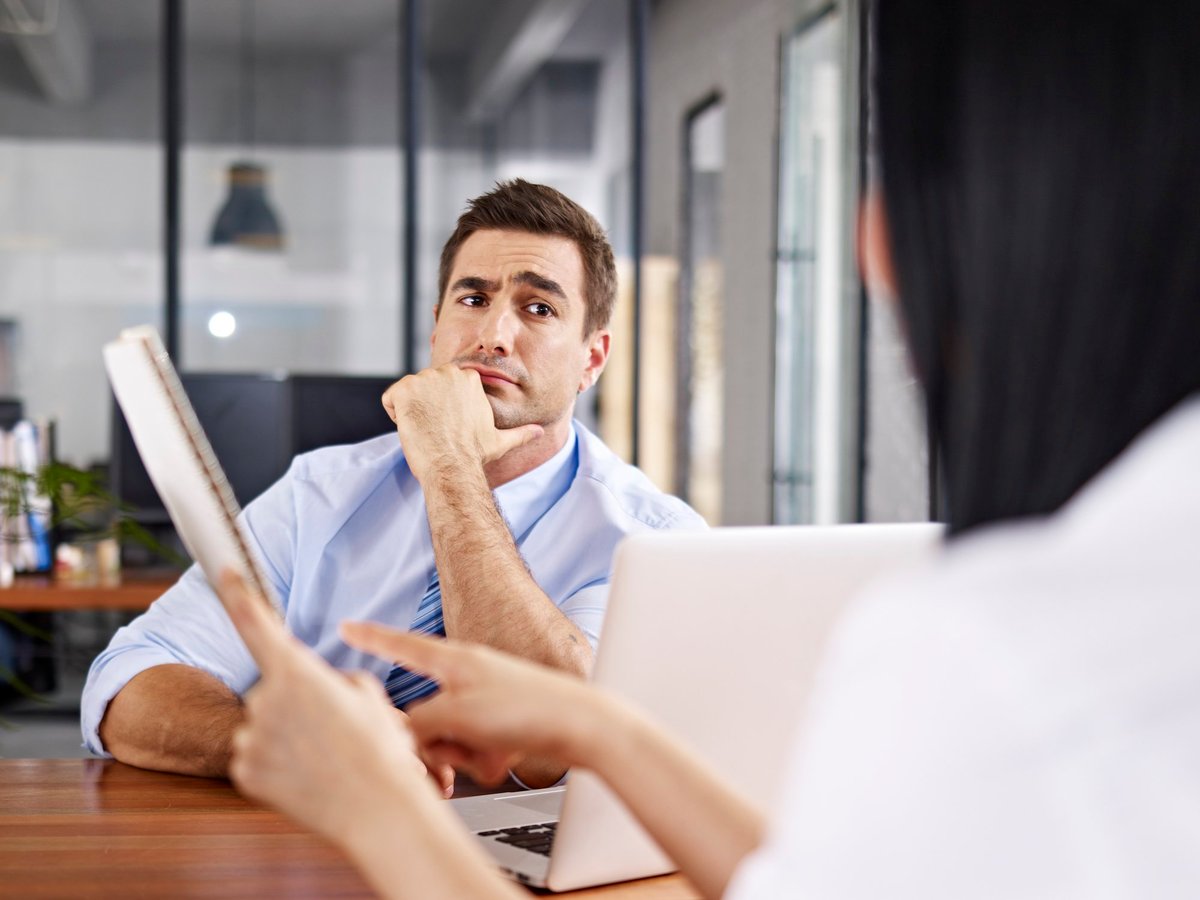 You should never skip these questions.
---
key point
A resume can provide many clues as to whether a candidate is a good fit for your company.
But not all red flags mean you need to toss your resume in the trash.
When in doubt, you can always interview candidates and raise your reservations.
---
The right employees can take your small business to the next level, but selecting them isn't always easy when all you need is a one-page resume. Every job applicant wants to put their best foot forward, which can make it difficult to decide who to invite for an interview.
While choosing the best candidate for the job is ultimately up to you, watching these five red flags can help you weed out those who aren't a good fit.
1. Unexplained Employment Gap
Long unexplained gaps in work history should grab your attention. At the very least, if you're interested in a candidate, they should let you inquire further.
Unexplained employment gaps can have a variety of causes. Maybe a job seeker has to quit their job so they can care for a seriously ill family member. Or, they may be fired for poor performance and have difficulty finding a new position.
If you choose to interview someone with a gap in their work history, be sure to ask them about this, and consider seeking a referral from their previous employer before the gap to see if they leave on good terms.
2. Frequent job changes
Frequent job changes can also be a sign that someone didn't get along well with a previous employer. Even if they resign instead of being fired, it could be a sign that they might leave your small business too if they find an opportunity with a better salary.
But that's not always the case. Sometimes job changes can be explained by relocation, layoffs, or other factors unrelated to the employee's reliability. But if they only lasted a few weeks to a few months at each job on the list, that should give you pause.
3. Lack of progress
Typically, most people start in entry-level jobs and work their way up the ranks as they gain experience. For example, someone might start out as a low-level lab technician, but over time they are able to progress to a lab manager.
However, if someone has been more or less at the same level over the years in their career, it could be a sign that their former employer didn't trust them to take on additional responsibilities. If a candidate does this, it might be worth bringing it up in an interview.
4. Failure to follow instructions
Job applications are one of the first opportunities job seekers have to prove their worth. They do this not only by the words they put on paper, but also by how well they follow the directions they are given.
For example, if a job listing asks for a cover letter and the job seeker doesn't provide it, it could be a sign that they haven't read the job listing carefully. Depending on the role you're hiring for, a lack of attention to detail could make them a poor fit.
5. Poor spelling and grammar
Not every job requires a lot of writing from job seekers, but ideally you still want to see a well-grammared resume. This shows that candidates put a lot of time into their resume and that they care about the details.
However, everyone makes mistakes. If you spot a typo, you might forgive it, but it depends on the role you're hiring for. If you're hiring cashiers, this might not be a big deal, but if you're looking for editors, a typo could be a sign that they're not doing a very good job.
You are the one who has to live with your hiring options, so it's up to you whether to exclude any candidates based on the above red flags. When in doubt, you can always invite them to an interview and go from there. But don't ignore any concerns their resumes bring up. Address them directly so you can decide if the person is right for your small business before adding them to your payroll.
Expert picks for business credit cards with great rewards
Cash back, travel rewards, 0% introductory APR financing: all of these are great credit card perks for business owners. But how do you find the business credit card that's right for you? With so many offers on the market today, it can be a hassle to sift through the right one. So we've done the hard work for you.
Get started today with one of our picks for the top business credit cards for 2022.