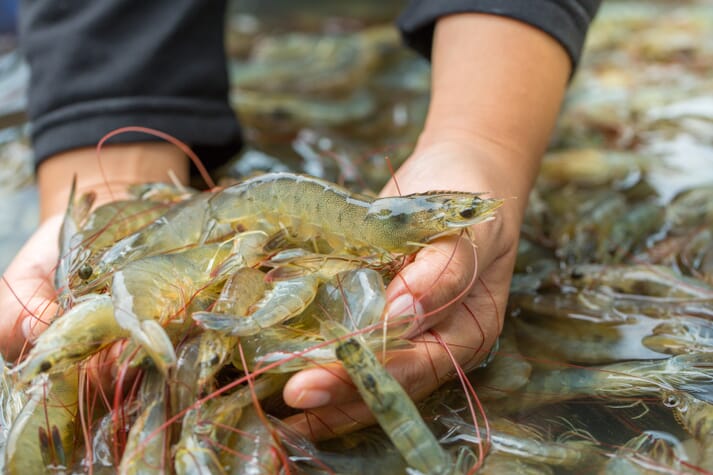 In the past few articles, we have discussed how the lack of productivity and transparency is the biggest challenge facing the Indian aquaculture industry. A major reason for this is the prevalence of traditional agricultural practices and the lack of technological awareness.
On the production side, technology can address pervasive challenges such as overfeeding, water quality parameters and disease detection. The implementation of technology-driven tools can help farmers improve their problem awareness – especially real-time analytics that can detect production problems early and help farmers take countermeasures. Often, farmers end up overfeeding or underfeeding due to poor feed management, which increases production costs and reduces their profit margins, and automatic feeders can optimize feed usage and help farmers regulate daily feeding.
Likewise, IoT can help farmers closely monitor key water quality parameters and take corrective actions. Advances in technology-driven solutions powered by collected data and artificial intelligence could change the game for predicting production problems and determining countermeasures. However, there are significant barriers to implementing such solutions for 5 million farmers.
Lack of awareness hinders farm technology adoption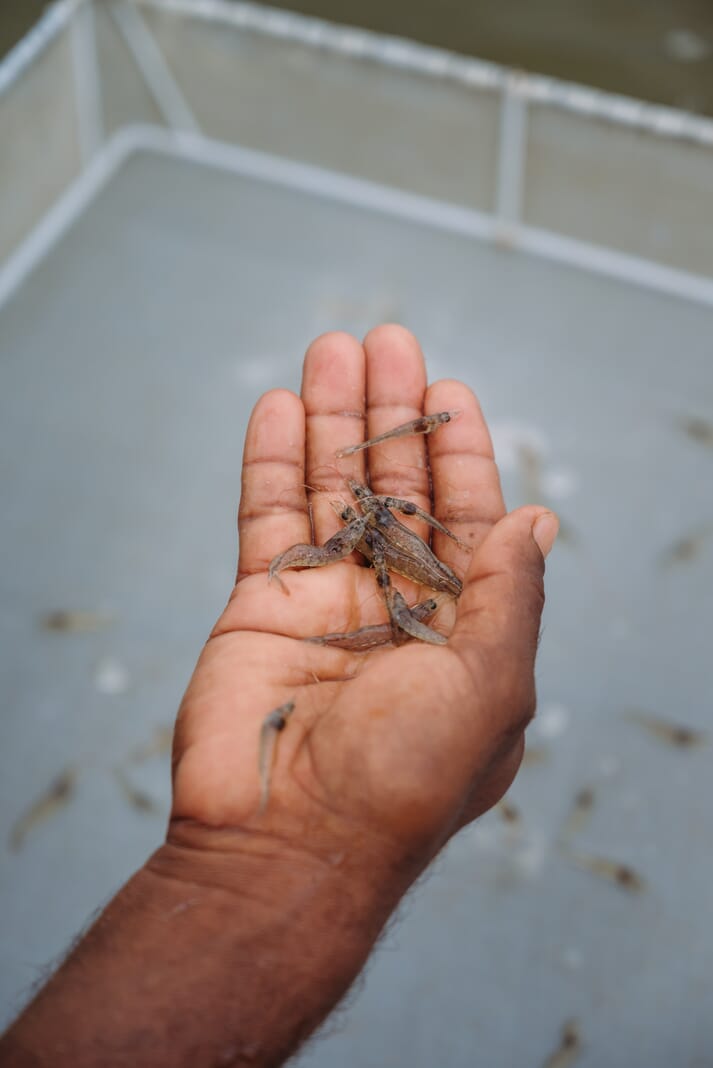 As I said before, the awareness of innovation among Indian aquaculturists is very low. There is a huge gap between markets and farmers in accessing new products and understanding how these products can change their daily activities. Consider this: Palani Muthu is an aquaculture farmer in Sirkazhi, Tamil Nadu, who has been farming shrimp for the past 17 years. This is the main source of income for his family. However, he found it difficult to address overfeeding and poor survival. Like Palani, many aquaculturists in India are unable to solve problems due to a lack of awareness of scientific farming practices.
Many also face pressure to find buyers for their products. Farmers usually end up visiting several agents to find a suitable buyer, and then have to wait 25 to 30 days for payment. The first step in addressing these challenges is to enable and simplify access to a package of practices that guide farmers in the adoption of best management practices (BMPs) throughout the farming cycle. The adoption of BMP will accelerate the transition from traditional agricultural practices to smart and sustainable aquaculture.
Extend last-mile support and cost-effective technology tools to small and medium farms
Many aquaculture technology companies market their products without directing farmers through their benefits or implementation. This often results in a knowledge gap between farmers and the technology, resulting in low acceptance rates. Developing a truly prosperous range requires delivering a product or technology under guidance. Farmers' contact bases – such as kiosks or outlets – can serve as educational and orientation pathways.
Technology providers also need to instill product awareness. Simply buying an isolated technology or product will not be successful if farmers do not understand its applications and benefits. This last-mile support can also be provided by equipping farms with IoT, but companies also need to consider affordability: implementing the latest technology at scale is cost-effective, but it is often not an affordable option for small and medium-sized farms.
For example, if a farmer wants a water quality test, they can go to a nearby laboratory to get a report every week for 150 to 200 rupees. Considering that a farmer needs to carry out 20 tests in a four-month breeding cycle, this brings the total cost per culture to Rs 4,000, which is well below the investment of Rs 1. $100,000 per pound to deploy IoT and related software.
Today, about 90% of India's aquaculture farmers are small and medium producers with farms of 3 to 5 acres. Currently, most technological solutions are not tailored to these farmers, nor are they aligned with their profit levels. The beneficiaries of smart technology are usually large corporations or farmers who own large tracts of land. To truly double farmers' incomes, we need scientific and technological achievements to benefit every farmer, big or small.
Incentives are key to accelerating technology implementation
In the absence of regulatory support and incentives, innovation often fails to benefit farmers. Government support in the form of subsidies and financial aid can go a long way. For example, the Indian government provides a subsidy of Rs 1 lakh for the purchase of tractors and 30% to 50% for the purchase of other agricultural equipment. If this incentive is also extended to aquaculture farmers, they will be encouraged to experience the benefits of the technology first-hand, thereby encouraging more and more farmers to follow suit.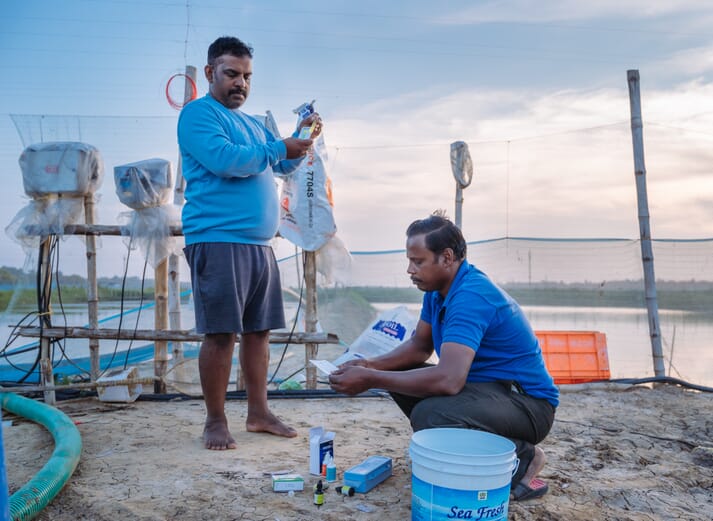 In addition, modern agricultural solutions need to be actively promoted to demonstrate their impact. However, this only solves part of the problem, and value chain transparency presents another big challenge. If we take a closer look at the Indian aquaculture landscape, we can determine that a broad-based effort is required. Obtaining intelligence through non-intrusive means, such as using remote sensing satellites, is one way to bridge the gap. The advantages of this approach are varied – from bringing transparency to the value chain to helping stakeholders such as agricultural input producers assess demand and supply. In the post-harvest value chain, this helps determine production in the coming months.
Technology can build credibility
There is a need for a formal credit system that is more accessible to farmers. Formal credit infusions in aquaculture can become mainstream when the other part of the equation is well balanced – risk and insurance. Lack of insurance is a major problem preventing banks from extending credit to aquaculture farmers. Unlike their agricultural counterparts, aquaculturists do not receive any subsidy for their insurance premiums, which further reduces their incentive to mitigate risks, as this greatly increases their production costs. Aquaculture farmers can reduce production risks if the government lowers insurance premiums. It will also increase their working capital limit, thereby helping them pay for their farming expenses.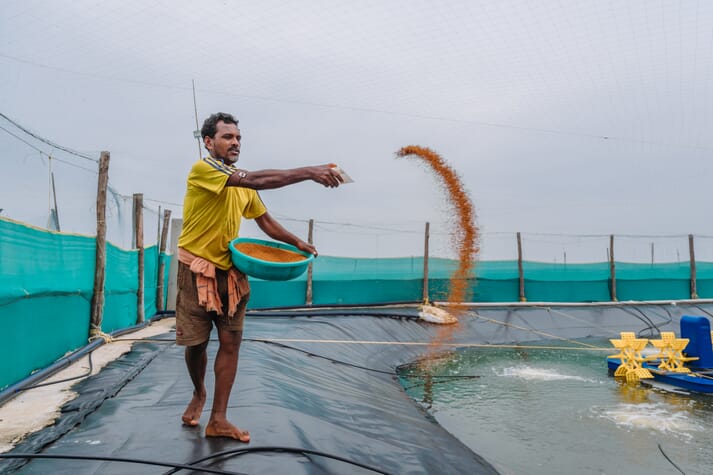 add up
To drive Blue Revolution 2.0, farmers need digital solutions from pre-production to post-harvest. This will increase productivity, efficiency and traceability. For farmers to adopt modern technologies such as IoT devices, AI automation tools and data-driven farming methods, improved guidance, affordable prices and subsidies are needed. There is a need to understand the business style and psychology of Indian aquaculturists in order to provide them with better technical and financial solutions.